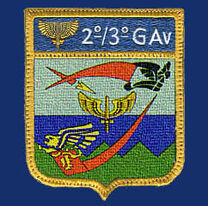 The 2nd Squadron of the 3rd Aviation Group (2º/º3 GAV) or Gryphon Squadron is a unit of Brazilian Air Force.
Is headquartered in Air Base of Porto Velho and operates aircraft A-29.
The Third Squadron Aviation Group is dedicated to intercepting illegal aircraft entering the country. With the approval of Law of Kill (A law that approves the destruction of illegal aircraft) and modern aircraft, managed to reduce significantly the illicit traffic across borders of the country. Also act in support of the Federal Police in the destruction of lines of flight illegal and in joint operations with the Brazilian Army and the Brazilian Navy.
Ad blocker interference detected!
Wikia is a free-to-use site that makes money from advertising. We have a modified experience for viewers using ad blockers

Wikia is not accessible if you've made further modifications. Remove the custom ad blocker rule(s) and the page will load as expected.