The
Armed Forces of Montenegro
is still acting in the process of Montenegrin independence since the mid-2006.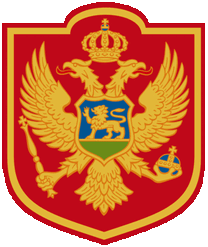 Montenegro inherited a strong military force of the previous combination of Armed Forces of Serbia and Montenegro that separated from Serbia in 2006. He announced plans to reduce the number of people from about 2500 . This force will be composed exclusively of volunteers. The conscription was abolished in August 30 of 2006 by the President of Montenegro, Filip Vujanović.
It consists of the Montenegro Navy
The Montenegro Army
and the Montenegro Special Forces.
Ad blocker interference detected!
Wikia is a free-to-use site that makes money from advertising. We have a modified experience for viewers using ad blockers

Wikia is not accessible if you've made further modifications. Remove the custom ad blocker rule(s) and the page will load as expected.