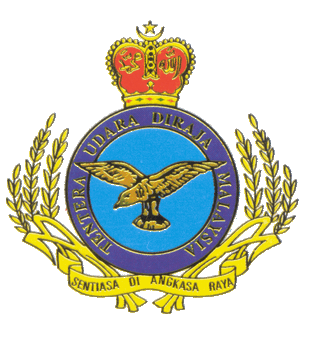 Royal Malaysian Air Force
( RMAF ) is in the air force of
Malaysian Armed Forces
. The team is tasked to defend the Malaysian air space and equipped with fighters and transports .
Royal Air Force was established in 1958 as a Federal Air Force Malaya. But history can be traced RMAF well in advance with the establishment of the Malayan Volunteer Air Force (Malayan Auxiliary Air Force) as a local branch Royal Air Force at the time of British colonialism .
Ad blocker interference detected!
Wikia is a free-to-use site that makes money from advertising. We have a modified experience for viewers using ad blockers

Wikia is not accessible if you've made further modifications. Remove the custom ad blocker rule(s) and the page will load as expected.